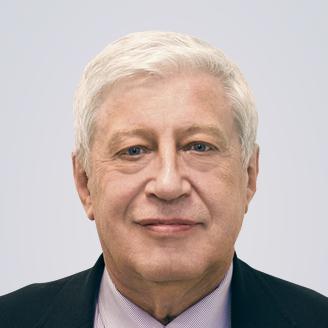 Geynits
Alexander
Surgeon.
Experience — 40 years
Alexander Geynits
Surgeon of highest category, cardiologist, Doctor of Medicine, professor.
Alexander has been working in Medicine for 40 years. For 20 years he has been leading State Scientific Laser Medicine Center of FMBA RF. He is also Vice-President of the European Laser Medical Association.
Alexander was honoured with the award of the Russian Government and holds the Certificate of honor of the Ministry of Health and Social Development of the Russian Federation.
He published more than 150 scientific articles, holds 12 patents and is responsible for more than 30 innovations and 10 monographs.
Alexander was deputy chief editor of "Laser Medicine" magazine.
At Atlas clinic Alexander provides a wide range of surgical services, including laser removal of papillomas, verrugas, nevi, pigmented nevi, atheromas, lipomas, hygromas, basaliomas (a skin cancer ), ingrown nails, coagulation and laser photothermolysis of hemangiomas and facial blood vessels, laser resurfacing of scars.