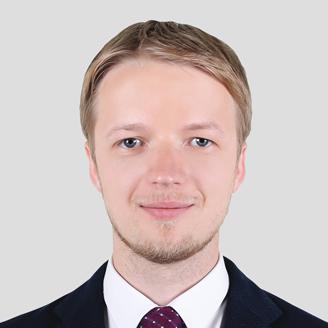 Perfiliev
Andrey
Chief of Medicine, Endocrinologist .
Experience — 8 years
Dr. Perfiliev is an endocrinologist, co-founder and chief medical officer at the biomedical holding, Atlas.
He graduated from the Russian National Research Medical University named after N.I. Pirogov (RNRMU) in 2007. He completed his residency and fellowship program at the Moscow Regional Research and Clinical Institute named after M.F. Vladimirskiy (MONIKI) specializing in endocrinology.
Dr. Perfiliev is a founder of the largest in the world Russian social network for physicians «Doctor at Work» and a facilitator of the first forums in Russia devoted to the subject of innovation in medical technologies.
Since 2011 his core interest and focus is individualized medicine, which is considered to be the most perspective branch of modern healthcare development. Dr. Perfiliev is a founder and director of AtlasMed.ru, one of the first educational online media platform, which is solely devoted to individualized medicine. Also, he is an author of the free online course «Genomic and post-genomic technologies in medicine».
In his professional development Dr. Perfiliev firmly believes in active scientific work and research, participation in conferences and continuous implementation of the latest technological innovations in medicine practice.