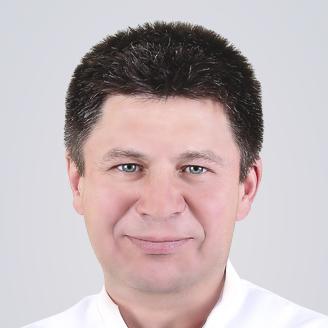 Potekhin
Alexander
Coloproctologist, Ph. D. in Medicine.
Experience — 10 years
Alexander is highest qualification category doctor with extensive (19-year) experience in medical practice.
In 1988 Alexander graduated from Military Medical Academy named after S.M.
 Kirov, and in 1991 completed his internship in surgery there. In 1995 he completed residency at the Military Medical faculty at the Department of Military Field (Naval) Surgery at Central Institute of Advanced Medical Studies in Moscow. Alexander specializes in oncoproctology and proctology. He regular takes advanced training courses and participates in Russian and international congresses on Coloproctology. He is member of the Association of Russian Coloproctologists. Alexander's research interests cover optimization of treatment of coloproctology patients. He is author of 15 scientific publications.